Amirali Mousavian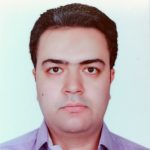 Position:
Visiting Graduate Student
Email Address:
Biography:
BA, Isfahan University of Technology (Textile Engineering)
MA, Tarbiat Modares University
PhD, Shahid Beheshti University
My PhD thesis, titled "Causal Necessity in Aristotle's Philosophy", focuses on metaphysics. My research in ancient philosophy focuses on Aristotle's philosophy of science. In metaphysics, I am interested in ontology; particularly, I would like to study the relationship between existence, identity, and modality. I develop similar interests in medieval Arabic philosophy. My research in Arabic philosophy focuses on existence and the individuation principle.
Research Interests:
Ancient Philosophy, Logic, Medieval Philosophy, Metaphysics, Philosophy of Language