Amitpal Singh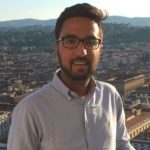 Position:
Graduate Student
Email Address:
Biography:
BA, University of Toronto
Amitpal participated in the Socrates Project and served as Co-Editor-in-Chief of Noēsis, the Department of Philosophy's Undergraduate Journal.
He is particularly interested in issues surrounding the legitimacy of political authority and coercion, theories of non-causal explanation in the sciences, moral complicity in collective harm, and Ancient discussions of philosophy as a way of life.
Outside of philosophy, Amitpal is an avid traveller, soccer (football!) fan, and an amateur interior design and architecture enthusiast.
Research Interests:
Ancient Philosophy, Ethics, Philosophy of Law, Philosophy of Science, Political Philosophy