Jonathan Rick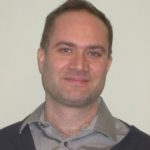 Email Address:
Biography:
Prof. Rick received his Ph.D. in Philosophy from Columbia University in 2009.  In 2013, he joined the faculty of the University of Toronto as a Lecturer in Philosophy.  Prior to coming to Toronto, he held visiting positions in the Philosophy Departments of the University of North Carolina-Chapel Hill, Columbia University, and Illinois Wesleyan University.  His research and teaching interests focus on topics – both contemporary and historical – in Ethics and Political Philosophy.
Courses in 2017-18:
Fall 2017:
PHLC05: Ethical Theory
PHLC92: Political Philosophy
Winter 2018:
PHLB02: Environmental Ethics
PHLB17: Introduction to Political Philosophy
PHLB31: Introduction to Ancient Philosophy
For more information, read this interview with Jonathan Rick.
Research Interests:
Ethics, Political Philosophy
Address:
Philosophy Hall (PO 102), Office P113 1265 Military Trail Toronto, ON M1C 1A4