Jovana Jankovic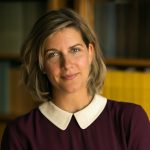 Position:
Communications Officer
Email Address:
Phone Number:
416-946-3794
Biography:
BA, Carleton University
MA, York University
Jovana manages web publishing, social media (Twitter and Facebook), e-newsletters, the Philosophy News annual magazine, media relations, alumni communications, and other outreach and editorial initiatives for the Department of Philosophy. Before joining the University of Toronto, Jovana worked in marketing for the National Film Board.
For more information, please visit Jovana's personal website.
Address:
Jackman Humanities Building (room 404), 170 St. George Street, Toronto, ON M5R 2M8