Derek Allen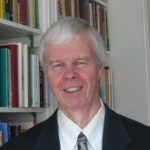 Position:
Emeritus Professor
Email Address:
Phone Number:
416-978-2886
Biography:
DPhil, University of Oxford
Research Interests:
Ethics, Informal Logic, Marxism
Publications:
Selected, Recent:
"Wohlrapp's Concept of Justification." Informal Logic, Vol. 37, No 3 (2017).
"Aboriginal Title and Sustainable Development: A Case Study." Forum on Public Policy, Vol. 2016, No 2.
"The very idea of ethical arguments." International Society for the Study of Argumentation, Proceedings 2014.
"Trudy Govier and Premise Adequacy." Informal Logic, 33(2), 2013: 116-42.
"Conductive Arguments and the Toulmin Model: A Case Study." In J.A. Blair & R.H. Johnson (Eds.), Conductive Argument: An Overlooked Type of Defeasible Reasoning, 167-90. Studies in Logic: Logic and Argumentation, Vol. 33. London: College Publications, 2011.
Address:
Trinity College 6 Hoskin Avenue, Gerald Larkin Building (Room 310), Toronto, ON, M5S 1H8