Dustin J. Allen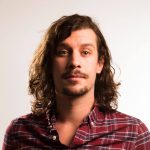 Position:
Graduate Student
Email Address:
Biography:
Diploma in Theatre Arts, MacEwan University
BA, MacEwan University
Dustin J. Allen is a Philosophy student in the MA program at the University of Toronto. At MacEwan University, he earned a diploma in Theatre Arts in 2011, which then functioned as the minor for his BA in Philosophy, completed in 2020. He has worked professionally and independently as a theatre artist, creative (and uncreative) writer, arts educator, and folk musician, touring through 20+ countries with various projects. Core areas of interest include Phenomenology, Aesthetics, Ethics, and political philosophy— usually but not always as explored by schools and movements within the Continental tradition.
Research Interests:
Aesthetics, Continental Philosophy, Ethics, Phenomenology, Political Philosophy