Jessica Wright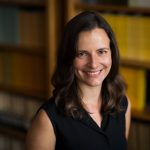 Position:
Graduate Student
Email Address:
Biography:
BA, University of Ottawa
MA, University of Toronto
Jessica Wright is a PhD candidate who works at the intersection of philosophy of mind and epistemology. She also has interests in cognitive science and normativity more broadly. Her dissertation work focuses on epistemic evaluation of individuals for their mental states, with a focus on implicit cognition. You can visit her personal website.
Research Interests:
Epistemology, Metaethics, Philosophy of Mind