Jessica Wright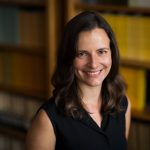 Position:
Course Instructor
Email Address:
Biography:
BA, University of Ottawa
MA, University of Toronto
PhD, University of Toronto
Jessica Wright recently earned her PhD. She specializes in philosophy of mind and ethics, with additional research interests in cognitive science and self knowledge. Her dissertation argues that implicit attitudes reflect on the self. You can visit her personal website here.
Research Interests:
Cognitive Science, Ethics, Philosophy of Mind, Self Knowledge
Publications:
"The Psychology of Epistemic Judgment" with Jennifer Nagel, in The Routledge Companion to Philosophy of Psychology, (second edition) edited by Sarah Robins, John Symons & Paco Calvo (Routledge), (forthcoming).
"Ramsey's Theory of Belief and the Problem of Attitude Divergence" in Pragmatism and Objectivity: Essays Sparked by the Work of Nicholas Rescher, edited by Sami Pihlström (Routledge), (2017) .