Julia Smith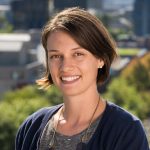 Position:
Graduate Student
Email Address:
Biography:
BA, Princeton (Philosophy)
MA, Northern Illinois University
My research in epistemology is centered on questions about what we should believe and why. For instance, I'm interested in the nature and substance of requirements of epistemic rationality, in the role epistemic evaluations such as 'rational' and 'justified' play in our discourse and thought, and in cases where our natural limitations interfere with our ability to believe as we should.
For more information, please visit my personal website.