Julia Smith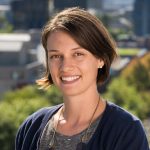 Position:
Graduate Student
Email Address:
Biography:
BA, Princeton (Philosophy)
MA, Northern Illinois University
My research is centered on questions about human reasoning and rationality. In particular, I am interested in when and why we make assessments of the rationality of others, what role these assessments play in our pursuit of knowledge, and what these assessments can teach us about what rationality requires of us. For more information, please visit my personal website.