Julia Smith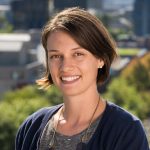 Position:
Part-time Assistant Professor (Teaching Stream)
Email Address:
Biography:
BA, Princeton (Philosophy)
MA, Northern Illinois University
PhD, Toronto
My research in epistemology focuses on the nature of epistemic normativity, including issues related to permissivism, the possibility of rationally changing one's perspective, and the relationship of epistemic rationality to practical rationality.
For more information, please visit my personal website.
Research Interests:
Epistemology, Metaethics, Normative Ethics
Publications:
2020. "Unacknowledged Permissivism." Pacific Philosophical Quarterly 101, 1: 158-83.