Kenneth Boyd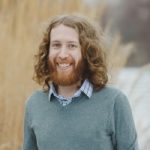 Email Address:
Biography:
BA, University of Toronto
MA, University of Alberta
PhD, University of Toronto
Prof. Boyd taught philosophy at Dalhousie University from 2014 until 2016. He is a Scarborough native, and this is his second year teaching at UTSC.
Courses in 2016-17
Fall 2016
– PHLB81: Theories of Mind
– PHLC22: Topics in Theory of Knowledge
Winter 2017
– PHLB20: Belief, Knowledge, and Truth
– PHLB60: Introduction to Metaphysics
Read an interview with Kenneth Boyd.
Research Interests:
Epistemology, Ethics, Metaethics
Address:
Philosophy Hall (PO 102), 1265 Military Trail, Toronto, ON M1C 1A4