Manuel Vasquez Villavicencio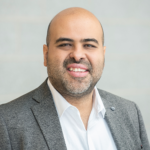 Position:
Postdoctoral Fellow
Email Address:
Biography:
Manuel is an early-career scholar working in the history of early modern philosophy. The focus of his current research is the philosophy of David Hume, with a particular interest in the role he gave to emotions in his epistemology and his scepticisim.
Manuel also has interests in aesthetics, the contemporary philosophy of emotions, ancient philosophy, and Latin American philosophy.
Having earned his PhD at the University of Quebec at Montreal (UQAM), he is currently working as a postdoctoral fellow and instructor in the Department of Philosophy. As part of Manuel's doctoral training, he also served as a Visiting Assistant in Research at Yale University.
Research Interests:
Aesthetics, Ancient Philosophy, Early Modern Philosophy, Philosophy of Emotions