Nicolas Côté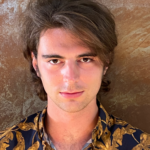 Position:
Postdoctoral Fellow
Email Address:
Biography:
I'm a postdoctoral researcher at the University of Toronto. My research is mainly in normative ethics and social choice theory, but I also dabble in applied ethics and issues of practical rationality. My doctoral dissertation work focuses on the measurement of freedom, especially on axiomatic approaches to the measurement question, and on how deontic concerns for protecting individual rights interact with welfarist concerns for improving the general welfare. My current research focuses on the ethics of decision-making under radical uncertainty.
Research Interests:
Ethics, Normative Ethics, Practical Reason, Social and Political Philosophy
Publications:
Peer-reviewed articles:
(2020) "Weakness of Will and the Measurement of Freedom." Ethics, 130 (3): 384-414.
(Accepted pending minor revisions) "A Diachronic Consistency Argument for Minimizing One's Rights Violations." Ethical Theory and Moral Practice.
Book reviews:
(2020) "Matt Adler: Measuring Social Welfare. An Introduction."  Ethical Theory and Moral Practice.