Rashad Rehman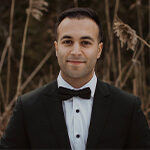 Position:
Graduate Student
Email Address:
Biography:
BA, King's University College, Western University
At the University of Toronto, Rashad is a PhD student in the Department of Philosophy, a Collaborative Specialist in Bioethics through the Joint Centre for Bioethics (JCB), and a Schwartz Reisman Institute for Technology & Society Graduate Fellow (2022-23). 
His dissertation research is in pediatric bioethics, interrogating the ethics of intersex pediatric surgery (IPS), a surgical practice that sex binarizes intersex children. His dissertation begins by articulating and defending a multidisciplinary bioethical methodology, as well as a novel definition of both "intersex" and "intersex pediatric surgery." This sets up his critique of medical and philosophical arguments for/against IPS, and ethical frameworks regulating it. This critique established, he then offers two major constructive contributions to the current debate. First, he articulates and defends his own moral criteria to regulate IPS, rooted in moderate paternalism, patient-centred care and shared decision-making. Second, he uses the central argument against IPS to motivate a sustained critique of pre-implantation genetic diagnosis (PGD), a genetic technology able to screen for intersex traits in utero.
Rashad is also TCPS2-certified, and has served as a student member on the Social Science, Humanities and Education Research Ethics Board (SSHE REB) at the University of Toronto, a project-specific bioethics research volunteer under Dr. Rebecca Greenberg and Nipa Chauhan in the Department of Bioethics at Mount Sinai Hospital, and is Director of Judges for the Ontario Ethics Bowl (OEB), Canada, and a Josef Pieper scholar. 
Research Interests:
Bioethics, Ethics, Medieval Philosophy
Publications:
Select Articles

 
Bioethics
"Is Intersexuality a Mere Difference or Disorder?" Bioethics, 36.6 (2022): 673-679. 
"How to Think Better About Intersex Pediatric Surgery" ImpactEthics (June 14th, 2022).
"Which Moral Theologians Should Care About Intersex-Selective Abortion?" Theological Puzzles, 10 (2022). 
Philosophy
"In Defence of Feser's Plotinian Argument for God's Existence" The Heythrop Journal 63.5 (2022): 1-13.
"Sana oculos meos: Alypius' Curiositas in Augustine's Confessiones (6, 8, 13)" Augustinianum 61 (2021): 137-152.
"Perfect Freedom in The Good Place and St. Thomas' Commentary on the Gospel of John" De Philosophia I.I (2021): 1-15. 
Josef Pieper
"Josef Pieper on Medieval Truth and Martin Heidegger's Wahrheitsbegriff" Conatus Journal of Philosophy 7.1 (2022): 103-22.
"Philosophizing Together: Josef Pieper on Philosophical Responsibility and Expertise" Spontaneous Generations: A Journal for the History and Philosophy of Science 10.1 (2022): 88-97. 
"Josef Pieper's Defense of the Geisteswissenchaften" in Civility, Nonviolent Resistance and The New Struggle for Social Justice. Ed., Amin Asfari. Leiden, NV: Brill, 2020. p. 203-233.