Robbie Matyasi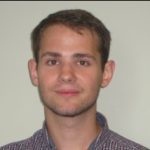 Position:
Graduate Student
Email Address:
Biography:
BA, University of Pecs
MA, Central European University
Robbie's primary interests are 17th- and 18th-century philosophy (especially Spinoza and other rationalists) and metaphysics (especially properties, composition, and causation). He is currently writing a dissertation on Spinoza's metaphysics of ordinary objects and organisms.
Visit Robbie's website for more information about him.
Research Interests:
Early Modern Philosophy, Epistemology, Metaphysics