Sophia Reibetanz Moreau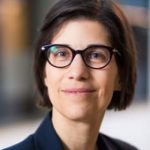 Email Address:
Phone Number:
416-946-7830
Biography:
BA, University of Toronto
BPhil, University of Oxford
PhD, Harvard University
JD, University of Toronto
Professor Moreau joined the faculty in 2003 as Assistant Professor of Law and Philosophy and full Professor in 2019.
From 2002-03, she served as Law Clerk to Chief Justice Beverley McLachlin of the Supreme Court of Canada. Before studying law, she was a Frank Knox Memorial Fellow at Harvard University, where she completed a doctoral dissertation in the Department of Philosophy on practical reasoning, the nature of autonomy and the significance of character.
She now works both on questions in legal and political philosophy and on questions of substantive law (in particular, on constitutionalized equality rights and private sector anti-discrimination law).
Research Interests:
Ethics, Philosophy of Law, Social and Political Philosophy
Publications:
Sophia Reibetanz Moreau's articles have appeared in journals such as Philosophy and Public Affairs, Ethics, Utilitas, Proceedings of the Aristotelian Society, the Canadian Journal of Philosophy, the University of Toronto Law Journal, and a number of other law journals in Canada, as well as in anthologies such as Philosophical Foundations of Constitutional Law and Philosophical Foundations of Discrimination Law.
Address:
Jackman Law Building (Rm. 3029), 78 Queen's Park, Toronto, Ontario M5S 2C5
Secondary Address:
Jackman Humanities Building (room 509), 170 St. George St., Toronto, ON M5R 2M8