Stefan Lukits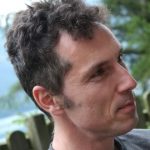 Position:
Postdoctoral Fellow
Email Address:
Biography:
PhD, University of British Columbia
MSc, University of Graz
Stefan Lukits' primary research interest is in formal epistemology and the philosophy of science. He has also taught courses and pursued some research in critical thinking and the philosophy of literature. His interests in the philosophy of literature are personal identity and narrative, hermeneutics, and Franz Kafka. He has published peer-reviewed papers about using information theory in epistemology (Synthese, Entropy) and Carnap's conventionalism (GPS). Besides teaching experience in philosophy, he has extensive experience teaching formal courses in post-secondary settings, such as statistics, calculus, and formal logic.
Research Interests:
Epistemology, Philosophy of Literature, Philosophy of Science
Address:
Jackman Humanities Building (room 424), 170 St. George Street, Toronto, ON M5S 3C5