Thomas Robinson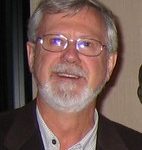 Email Address:
Phone Number:
416-978-3311
Biography:
BA, Durham
BLitt, Oxon
DLitt, Athens
DSLitt, Toronto
Thomas M. Robinson (1936-2023), an expert in ancient Greek philosophy, especially the works of Plato, was Professor Emeritus of Philosophy and Classics at the University of Toronto. In addition to his scholarly publications, he authored The Other Olympians, a volume of eighteen plays dramatizing the lives and works of the central actors of the golden age of 5th and 4th century BCE Greece. He continued to travel and lecture internationally well into his eighties.
Publications:
Plato's Psychology (1970 [1], 1995 [2], 2019 [3] (in Chinese))
Contrasting Arguments: An Edition of the Dissoi Logoi (1979)
The Greek Legacy (1979)
Heraclitus: The Fragments (1987)
Cosmos as Art Object (2004)
Logos and Cosmos (2008)
As Origens da Alma (2010)
The Olympic Plays (2013) (in Modern Greek and English)
Plato's Second-Best Society (2013) (in Chinese)
The Other Olympians (2017)
Editor: Phoenix 1971-78 (seven volumes), Phoenix Supplementary Volumes 9-12 (four volumes).
Co-editor:  The Phoenix Presocratics Series 1978-2007 (six volumes), The Greeks and the Environment (1997), Plato: Euthydemus, Lysis, Charmides (2000), Thinking about the Environment: Our Debt to the Classical and Medieval Past (2002), Plato's Sophist Revisited (2013), Plato's Statesman Revisited (2018), Plato's Phaedo (2018)
Address:
Jackman Humanities Building (room 528), 170 St. George Street, Toronto, ON M5R 2M8