Franz Huber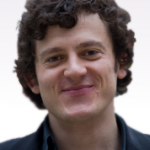 Contact
Position:
Associate Professor
Email Address:
Biography:
MA, University of Salzburg, Austria
PhD, University of Erfurt, Germany
Franz Huber's areas of research include formal epistemology, general philosophy of science, and philosophical pogic, metaphysics, philosophy of language, and metaphilosophy.
Research Interests:
Epistemology, Logic, Philosophy of Science
Publications:
"New Foundations for Counterfactuals", in Synthese, 

Volume 191, 

Issue 10, 

, 

2167–2193.

"Counterfactual Dependence and Arrow" (with Thomas Kroedel), Nous 47.3, 2013, 453-466.
"Structural Equations and Beyond", in The Review of Symbolic Logic 6 (4), 2013, 709-732.
"Assessing Theories, Bayes Style", in Synthese 161 (1), 2008, 89-118.
A more complete list of Franz Huber's Publications can be found on the following websites:
Address:
Jackman Humanities Institute (room 425), 170 St. George Street, Toronto, ON M5R 2M8