Andrew Lee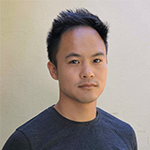 Position:
Assistant Professor
Biography:
PhD, New York University (Philosophy)
MA, Brown University (Philosophy)
BS, Brown University (Cognitive Science)
BA, Brown University (Philosophy)
Andrew Lee's research focuses mainly on consciousness, especially questions about the structures of conscious experiences. He also has interests in questions about the ethics of consciousness, analog and iconic representation, and infinite sums. More broadly, he is interested in a wide range of philosophical issues across mind, ethics, epistemology, metaphysics, science, language, and math.
​Andrew received his PhD in Philosophy from New York University in 2019. Afterwards, he held postdoctoral fellowships at Rice University, the University of Oslo, and Australian National University.
To learn more about his work, visit his website.
Research Interests: