David Barnett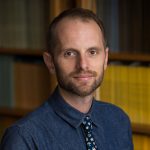 Position:
Assistant Professor
Email Address:
Biography:
PhD, Philosophy, New York University
BA, Philosophy and Cognitive Science, New College of Florida
David Barnett's research focuses on epistemology and philosophy of mind, but with connections to decision theory, ethics, and the history of philosophy. His papers, on a variety of topics, deal with the overarching concerns of the first-person perspective and self-consciousness.
For more information, visit his personal website.
Research Interests:
Epistemology, Philosophy of Mind
Address:
Jackman Humanities Building (room 539), 170 St. George Street, Toronto, ON M5R 2M8