Franz Huber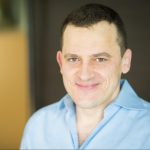 Position:
Associate Professor
Email Address:
Biography:
MA, University of Salzburg, Austria
PhD, University of Erfurt, Germany
For more information, please visit Franz Huber's personal website.
Research Interests:
Epistemology, Logic, Philosophy of Science
Publications:
A Logical Introduction to Probability and Induction. Forthcoming with Oxford University Press.
Belief and Counterfactuals. A Study in Means-End Philosophy. Under contract with Oxford University Press.
Address:
Jackman Humanities Building (room 425), 170 St. George Street, Toronto, ON M5R 2M8