Ingrid Leman Stefanovic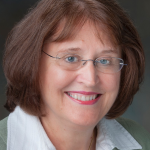 Position:
Emerita Professor
Email Address:
Biography:
BA, University of Toronto
MA, University of Toronto
PhD, University of Toronto
Ingrid Leman Stefanovic is a Professor and former Dean of the Faculty of Environment at Simon Fraser University. She is also Professor Emeritus in U of T's Department of Philosophy, where she has also served as Associate Chair, Undergraduate.
Prof. Stefanovic's primary research interests relate to how worldviews, values, and perceptions that are taken for granted can affect public policy, planning, and environmental decision-making.
Prof. Stefanovic has served as Executive Co-Director of the International Association for Environmental Philosophy and Senior Scholar at the Center for Humans and Nature, Chicago and New York. She is a member of the Board of the Canadian Colleges and Universities Environment Network (CCUEN).
Research Interests:
Continental Thought and Environmental Ethics, Phenomenology
Publications:
Prof. Stefanovic's recent books include The Natural City: Re-Envisioning the Built Environment (UofT Press, 2012); The Wonder of Water: Lived Experience, Policy and Practice (UofT Press, 2019); and Ethical Water Stewardship, forthcoming through Springer Press.