Mohan Matthen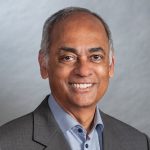 Position:
Professor Emeritus
Email Address:
Biography:
BSc (Physics), University of Delhi
MA, University of Delhi
PhD, Stanford University
Fellow of the Royal Society of Canada
For more information visit Prof. Matthen's personal website.
Research Interests:
Aesthetics, Ancient Philosophy, Philosophy of Mind
Publications:
Books:
Seeing, Doing, and Knowing: A Philosophical Theory of Sense Perception (Oxford: Clarendon Press, 2005): xxii + 362 pp. Paperback edition, 2007.
Recent edited books:
Color Ontology and Color Science (with Jonathan Cohen). A collection of about 12 new papers on colour perception and the nature of colour. MIT Press, 2010.)
Philosophy of Biology (with Christopher Stephens). (Amsterdam: Elsevier/North-Holland, 2006).  Volume 3 of the Handbook of the Philosophy of Science.  A collection of 25 original entries, offering a synopsis and discussions of current research in philosophy of biology and its historical background.  Elsevier, 2006, 640 pp.
Recent papers:
"The Unique Hues and Colour Experience," in D. Brown and F. Macpherson (eds.) Routledge Handbook on the Philosophy of Colour (London: Routledge, forthcoming).
"New Prospects for Aesthetic Hedonism," in J. McMahon (ed) Social Aesthetics and Moral Judgment: Pleasure, Reflection and Accountability (London: Routledge, 2018): 13-33.
"Some Principles of Ephemeral Vision," in Thomas Crowther and Clare Mac Cumhaill (eds) Perceptual Ephemera (Oxford: Oxford University Press, 2018): 312-336.
"The Pleasure of Art," Australasian Philosophical Review 1 (2017): 6-28. (Target article published alongside 10 commentaries and reply.)
"When is Synaesthesia Perception?" in Ophelia Deroy (ed.) Sensory Blending: On Synaesthesia and Related Phenomena (Oxford: Oxford University Press, 2016): 166-178.
"Effort and Displeasure in People Who Are Hard of Hearing," Ear and Hearing 37, supplement 1 (2016): 28S-34S.
"Is Perceptual Experience Normally Multimodal?" in Bence Nanay (ed.) Controversies in the Philosophy of Perception (London: Routledge, 2016): 121-135.
"Play, Skill, and the Origins of Perceptual Art," British Journal of Aesthetics 55 (2) (2015): 173-197. (Named by the website, "Aesthetics for Birds," as one of the five best aesthetics papers of 2015.)
"Individuating the Senses," in M. Matthen (ed.) Oxford Handbook of the Philosophy of Perception (Oxford: Oxford University Press, 2015): 567-586.
"Image Content," in Berit Brogaard (ed.) Does Perception Have Content? New York: Oxford University Press, 2014: 265-290.
"Active Perception and the Representation of Space," in D. Stokes, M. Matthen, and S. Biggs (eds) Perception and Its Modalities New York: Oxford University Press, 2014: 44-72.
"How To Be Sure: Sensory Exploration and Empirical Certainty," Philosophy and Phenomenological Research 87 (2014): 38-69. DOI: 10.1111/j.1933-1592.2011.00548.x
Address:
Maanjiwe nendamowinan (Rm. 6138), 3359 Mississauga Rd., Mississauga, ON L5L 1C6
Secondary Address:
Jackman Humanities Building (room 505), 170 St. George Street, Toronto, ON M5R 2M8