Details
Date: Monday, July 19 – Friday, July 23
Times: 11:00am-2:00pm daily (EST)
Location: Online through Discord
Who: Any student currently in, or about to graduate from, high school. Students from around the world are welcome.
Price: $250 CAD (complete financial support is available, especially for those who wish to attend multiple camps – contact jeffrey.senese@utoronto.ca)
Deadline to register: Sunday, July 4
Register: HERE
Activities: Students will think as individuals but decide as a group, moving through the labyrinth of life. Inside the labyrinth, students will be confronted with challenging, exciting, and sometimes scary questions. Thankfully, they will utilize philosophers of the past as guides . . . but each decision ultimately rests with the group. Although they work as a collective consciousness, students will develop personal journals, which they can keep forever, serving as a story of what the meaning of life is to them.
For questions contact Jeffrey.senese@utoronto.ca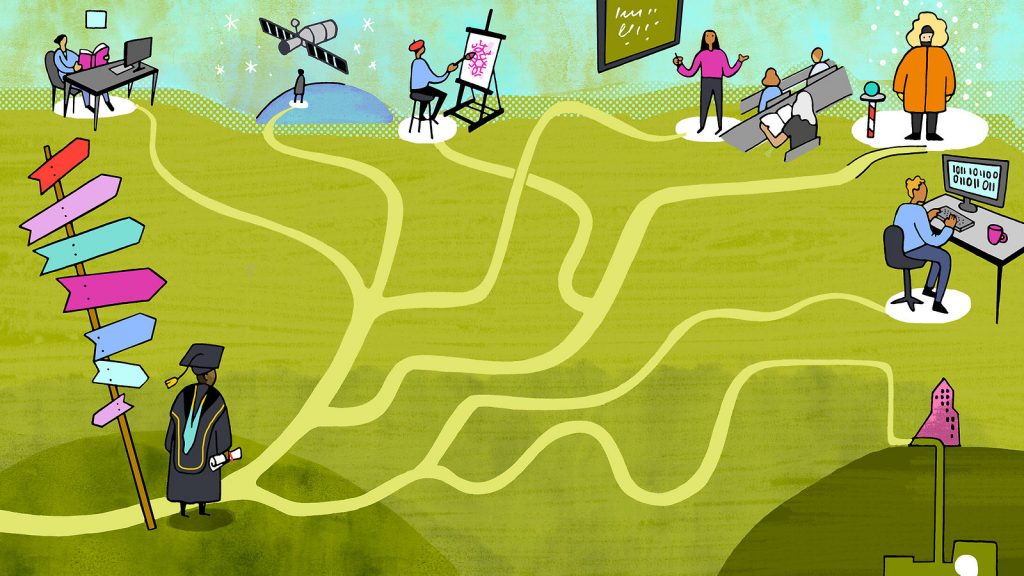 Great for students who want to:
think deeply about the meaning of life
put philosophy into practice
take control of their own lives
understand themselves better
think more systematically about deep issues
wrestle and dance with life's most mysterious questions
⠀⠀⠀⠀
Instructor: Lu-Vada Dunford (PhD Candidate)
⠀⠀⠀⠀
⠀⠀⠀⠀
⠀⠀⠀⠀
Lu-Vada Dunford started choosing her own philosophy adventure at a very young age. After living around the world, she went to South Korea, where she learned Korean and made choices that lead to work in television, radio, and movies. Then she came to a point in her life where she had three choices: stay in Korea, go to Iran, or study philosophy in Canada. That choice, and many others, brought her to this Meaning of Life Philosophy Summer Camp! What will she choose next? Only time will tell where her next philosophy adventure will take her!
"After my camp you will see your life in an entirely new way. You will be wiser than everyone you know about the mystery of the meaning of life. Students who have the courage to examine themselves will get the most out of this camp. Do you have what it takes to choose your own philosophy on the most important adventure of life?!"  Lu-Vada Dunford (PhD Candidate, Department of Philosophy, University of Toronto).
⠀⠀⠀
                  Check out our other two camps 
#1 Critical Reasoning: How to Win Every Argument                                              #3 Ethics Bowl Training Camp