---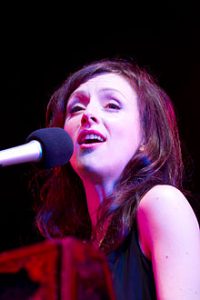 Sarah Slean (BA, Philosophy Specialist – 2001) is an award-winning singer, songwriter, and music producer. Slean maintains that much of what she learned in philosophy and cognitive science courses at U of T still finds its way into her music. She has released more than 10 albums, published two volumes of poetry, starred in two short films and a movie musical, been nominated for three Juno Awards and two Gemini Awards, written two string quartets, and shared the stage with five of the country's leading orchestras. Check out her music on her SoundCloud page.
Slean released her ninth studio album in February of 2017, titled (appropriately) Metaphysics. Philosophical rumination has never been far from her mind. She reflects, in an interview with the CBC, on "the mysterious body and consciousness that "I" possess," and asks: "What is imagination? What is its function?"
Read an alumni portrait of Sarah Slean, and watch her speak about her experiences at U of T and how they've shaped her life and career:
---
Mary Jo Leddy (PhD, Philosophy – 1980) wrote her doctoral dissertation on the political philosophy of Hannah Arendt under the supervision of Emil Fackenheim, and was the founder and long-serving director of Romero House, a community house for refugees in Toronto.
Dr. Leddy's writing has frequently considered encounters with the other, and our obligation to welcome strangers as a fundamental step in building societies that are inclusive and just.
"It's my conviction that we are just happier when we live as good neighbours, when we understand that our good is bound up with the good of all," she said in an interview with U of T.
She has published several books, including Say to the Darkness We Beg to Differ (City of Toronto Book Award finalist) and The Other Face of God: When the Stranger Calls Us Home. In 1996, she was inducted into the Order of Canada.
"Thinking is my way of being in the world; writing is also my way of being in the world. I learned this at U of T," she says.
Read about Dr. Leddy's scholarship, her work with refugees, and her thoughts on the importance of philosophy in an interview with U of T.
---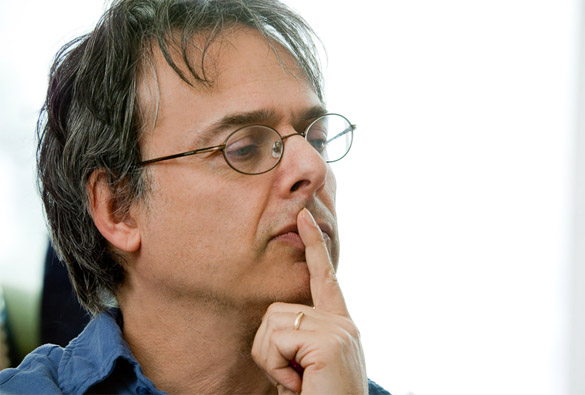 Stephen Yablo (BSc, Philosophy & Mathematics – 1979) is David W. Skinner Professor of Philosophy at the Massachusetts Institute of Technology (MIT). After completing his undergraduate studies at U of T, he received his PhD from UCLA in 1986.
Professor Yablo is widely recognized as a leading philosopher in his fields of inquiry: philosophy of logic, philosophy of mind, metaphysics, and philosophy of language. His 2013 book Aboutness was described by UBC's Adam Morton as "an important and far-reaching book that philosophers will be discussing for a long time."
He is the recipient of a prestigious Guggenheim Fellowship (2012), among many other honours and awards. His work is concerned with such key questions as: "Are there limits to what we can know? Can a language fully express its own semantics? Do possible worlds or fictional characters exist?" His papers have addressed topics as far-ranging as imagination, possibility, colour, causal relations, verisimilitude, make-believe, vagueness, truth, and paradox.
Read an interview with Professor Yablo in the Oxford Review of Books, or watch his presentation, "Are Ontological Questions Really Only About How Things Exist?", delivered at the Universidad Complutense de Madrid in February 2018:
---
Hamutal Dotan (BA, Philosophy Specialist – 2001) was an undergraduate student at Innis College. While studying philosophy, she ran the philosophy course union (PCU) and edited the Undergraduate Journal of Philosophy. She moved to Pittsburgh to pursue a PhD in philosophy, but "found herself at odds with the cloistered grad-student lifestyle" and didn't complete the program.
Since 2007, she has been working full-time as a journalist and editor, first for Torontoist, then for CBC Radio, TVO, The Globe and Mail, and now as senior editor for the celebrated national magazine The Walrus. She has also written for The Daily Beast, Maisonneuve, Toronto Life, and many other media outlets.
When she first learned what philosophy was at age 12, she thought: "There's a word for the stuff in my head that no one else talks about?" You can read a profile of Dotan in U of T Magazine, or check out some of her writing:
"It's time for a Complete Streets policy in Toronto", in Dandyhorse magazine, volume 3, issue 1, March 2012.
"Ten Things About Rob Ford: Thoughts on a vexed mayoralty, and what can be done to combat it", in torontoist.com, July 2012.
"Urban Stall", in maisonneuve.org, April 2014.
---
Stephen Bowman (BA, Philosophy Major – 1976) is a lawyer, Vice Chair of Bennett Jones, managing partner of the firm's Toronto office, and a member of the firm's Partnership Board and tax department. He also chairs the firm's China and Asia teams. After completing his philosophy degree, he also received his Bachelor of Laws degree at U of T in 1979.
Bowman has been an active volunteer with the Department of Philosophy, hosting the first gathering where alumni could meet students and faculty in 2006. He is also a generous donor to a scholarship for graduate studies in philosophy and law, which enables future generations to investigate the complex issues that lie at the intersection of these two disciplines.
Studying philosophy, says Bowman, was "a wonderful preparation for everything. The focus on ideas, analysis and truth-seeking were of immense help to me. After four years of philosophy I was well-suited to the job of tackling large amounts of reading [in law school] and thinking through the implications of what I was studying."
For more on alumni involvement, the value of a philosophical education, and the intersection between philosophy and law, read an interview with Stephen Bowman at Arts & Science News. 
---
Charles Mills (MA, Philosophy – 1976; PhD, Philosophy – 1985), who sadly passed away on September 20, 2021, was Distinguished Professor of Philosophy at the Graduate Center of the City University of New York. In 2017-18, he also served as president of the Central Division of the American Philosophical Association (APA), the largest and most important association of philosophers worldwide.
Professor Mills's work broke important new ground in oppositional political theory, particularly around issues of class, race, and gender. His first book, The Racial Contract (Cornell University Press, 1997) remains a seminal text in the study of imperialism, white supremacy, critical race theory, and the critique of liberalism.
His sixth book, Black Rights/ White Wrongs: The Critique of Racial Liberalism, was published to significant acclaim in 2017. One reviewer wrote that it is "a deep, clear, strongly supported, and well-defended (not to mention witty!) critique of the dominant political paradigm and mainstream political philosophy. I cannot emphasize enough how important this work is, or how well done."
Read a 2018 interview with Professor Mills in Philosophy News in which he reflects on his time in Toronto, the present state of the discipline of philosophy, and current issues in racial politics. And below, watch a clip from Professor Mills' 2010  lecture series "Conceptions of Race in Philosophy, Literature and Art."
---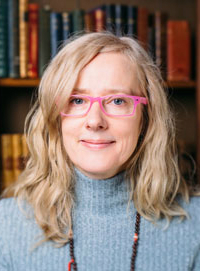 Janieta Eyre (BA, Philosophy Major, English Minor – 1988) is an award-winning photographer whose work often engages with self-portraiture in meticulously detailed staged scenes, and is heavy with symbolism and narrative content. The Globe and Mail says her work "creates imaginary identities that explore the self as a highly fluid entity", and "make[s] magic in the most realistic of media."
Eyre appears in her own photos, frequently presented as a set of twins. According to her website, her work "engag[es] with the possibility of morphous identities and fictional doubles." She uses fantastical props and costumes against carnivalesque settings "to disrupt the fixity of image and identity." Her work is highly theatrical and makes use of frequent references to art history and literature.
Eyre's work has been shown globally. Her solo exhibitions include a 2006 retrospective at DA2 (Salamanca, Spain) and an exhibit at The National Gallery of Art (Reykjavik) in 1999. Her work is included in the permanent collections of the National Gallery of Canada, the Musée d'art contemporain in Montreal, and the Art Gallery of Ontario, among others. She is the recipient of the Duke and Duchess of York Award in Photography (1997) and the Chalmers Award (2014).
Explore Janieta Eyre's photography:
All images courtesy of the artist.
---
Deepak Ramachandran (BA, Philosophy Specialist – 1991) was very active in student government at U of T before completing his BPhil at Oxford in 1994. Since then he has become an investor and entrepreneur in the areas of software, clean technology, and electronics.
Most recently, he co-founded FundThrough, an online funding platform that helps small businesses manage their cash flow by using their invoices as collateral. He has worked with start-ups and bigger companies in Canada, the US, Europe, China, and India.
In 2016, FundThrough secured $24.6-million in a second round of funding as the company aimed to further expand throughout the Canadian alternative small and medium-sized enterprises (SME) lending market.
"The most formative part of my education [in philosophy]," says Ramachandran, "was getting engaged in small, seminar-type classes in which students spent a lot of time arguing out points of view as peers. My favourite professors would turn every class into a chance for students to talk to each other." Read more of Ramachandran's reflections on the impact studying philosophy had on him in this feature interview from 2018.
---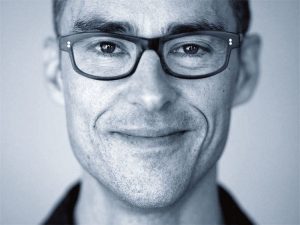 Nathan Morlando (BA, Philosophy & Religion Specialist – 1992) is a screenwriter and filmmaker. After completing his undergraduate studies at U of T, he earned a Masters degree in Philosophy from York University, where he specialized in existential philosophy. His 2011 film Edwin Boyd: Citizen Gangster,  the true crime story of a WWII vet turned audacious bank robber, was awarded Best Canadian First Feature Film at the 2012 Toronto International Film Festival. His second feature film, Mean Dreams, was released in 2016 and marked the final role for acclaimed Hollywood actor Bill Paxton before his death in 2017. 
Morlando's work in both film and television has been nominated for multiple Director's Guild of Canada Awards and Canadian Screen Awards. With producer Allison Black, Morlando co-founded euclid431, a Toronto-based production company with a slate of US, Canadian, and international co-production projects. 
Explore media coverage of Morlando and his projects:
---