Camp Details
Date: Monday, July 5 – Friday, July 9
Times: 12:00pm-3:00pm daily (EST)
Location: Online through Discord
Who: Any student currently in, or about to graduate from, high school. Students from around the world are welcome.
Price: $250 CAD  (complete financial support is available, especially for those who wish to attend multiple camps – contact jeffrey.senese@utoronto.ca)
Deadline to register: Sunday, July 4
Register: HERE
Activities: What makes an argument strong? What makes it weak? How can I learn to dissect arguments like lawyers on TV? Through interactive games and engaging discussion, students will learn the anatomy/recipe to creating strong arguments (and exposing weak ones!). One hint: arguments have nothing to do with emotion and everything to do with structure and principles. With the help of a professional philosopher, you will learn this structure and how to wield it with confidence. Will you be able to handle this power? Only time will tell. . . . .
For questions contact Jeffrey.senese@utoronto.ca
This camp is great for students who want to:
enhance their Ethics Bowl and debate skills

go to law school

write strong and convincing essays

win arguments with friends, family, and foes
"This camp will improve your chances of getting into law school, help you to write compelling essays, and teach you to view arguments the way an architect views a building. Attending this camp is a no-brainer for maverick students." Jeffrey Senese, President, Ontario High School Ethics Bowl
⠀⠀⠀⠀
Instructor: Robert Mason (PhD Candidate)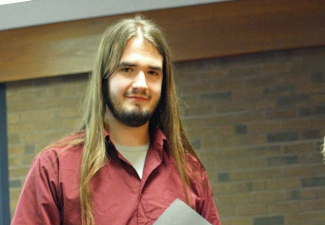 Robert Mason is brilliant. With years of graduate experience in Canada's top Philosophy Department, Rob is ready to share his critical reasoning secrets with you. If the argument is weak, he will expose it. If the argument is strong, he will make it stronger. Almost nothing gets past Rob Mason. Students who want to challenge themselves, taking their arguments to the next level, MUST register for Rob's camp.
⠀⠀⠀⠀
"It's simple . . . I'm ready to go . . . are you?"  Rob Mason (PhD Candidate, Department of Philosophy, University of Toronto). 

⠀⠀⠀⠀
Check out our other two camps 
                  #3 Ethics Bowl Training Camp: The Road to Glory                                 #2 The Meaning of Life Labyrinth