View faculty publications (books, authored and edited, as well as selected articles) by author's last name from A to E below. Click on a book cover's image or linked article citation to visit the publisher's or retailer's website.
A | B | C | D | E
---
Books
Recent Articles
Recent Articles
"Validity", in J. Anthony Blair (ed.), Studies in Critical Thinking, 2e: 37-49. 2021.
"Critical Thinking" (with S. Bailin, M. Battersby and J. Freeman), in Oxford Research Encyclopedia of Education. 2020.
"Justification in Ethics", in J. Anthony Blair and Christopher W. Tindale (eds.), Rigour and Reason: Essays in Honour of Hans Vilhelm Hansen: 143-173. 2020.
"Evidence, Persuasion and Diversity", Informal Logic, 40 (2): 237-254. 2020.
"Wohlrapp's Concept of Justification", Informal Logic 37 (3): 2017.
"Aboriginal Title and Sustainable Development: A Case Study", Forum on Public Policy 2016 (2). 2016.
"The Very Idea of Ethical Arguments", International Society for the Study of Argumentation, Proceedings 2014. 2014.
"Trudy Govier and Premise Adequacy", Informal Logic 33 (2): 116-42. 2013.
"Conductive Arguments and the Toulmin Model: A Case Study", in J.A. Blair and R.H. Johnson (eds.), Conductive Argument: An Overlooked Type of Defeasible Reasoning: 167-90. 2011.
Books
Recent Articles
Recent Articles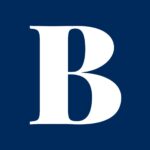 Recent Articles
Recent Articles
Books
Selected Articles
Recent Articles
Books
Recent Articles
"Constructing Averroes' Epistemology", in Peter Adamson and Matteo Di Giovanni (eds.), Interpreting Averroes: Critical Essays: 96-115. 2018.
"The Nature of Intellect", in Robert Pasnau and Christina Van Dyke (eds.), The Cambridge History of Medieval Philosophy: 320-333. 2014.
"Cognoscere Impressionem: Aquinas and the Avicennian Account of Knowing Separate Substances", American Catholic Philosophical Quarterly 88 (2): 213-36. 2014.
"How Do We Acquire Concepts? Avicenna on Abstraction and Emanation", in J. Hause (ed.), Debates in Medieval Philosophy: 126-45. 2014.
"Certitude, Justification, and the Principles of Knowledge in Avicenna's Epistemology" in Peter Adamson (ed.), Interpreting Avicenna: Critical Essays: 120-142. 2013.
"Rational Imagination: Avicenna on the Cogitative Power." In Jörg Tellkamp and Luis Xavier López Farjeat, eds. Philosophical Psychology in Medieval Arabic and Latin Aristotelianism. Paris: J. Vrin, 2013.
"Intentionality in Medieval Arabic Philosophy", Later Medieval Perspectives on Intentionality, special issue of Quaestio 10 (2010): 65-81.
"Avicenna on Self-Awareness And Knowing that One Knows", in S. Rahman, T. Hassan, and T. Street, (eds.), The Unity of Science in the Arabic Tradition: 63–87. 2008.
"Averroes on Spirituality and Intentionality in Sense Perception", in Peter Adamson (ed.), The Age of Averroes: Arabic Thought at the End of the Classical Period. 2008.
"Knowledge (ʿilm) and Certitude (yaqīn) in Al-Farabi's Epistemology", Arabic Sciences and Philosophy 16 (1): 11–46. 2006.
Books
Recent Articles
Books
Recent Articles

Recent Articles
Books
Recent Articles
Recent Articles
Books
Recent Articles

Recent Articles
Books
Recent Articles
Books
Recent Articles
Books
Recent Articles
Books
Recent Articles